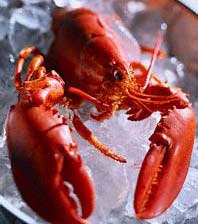 Welcome to Cape Cod!…….
SUMMER & YEAR ROUND RENTALS:
Rental Details & Procedures…..It does not get better than this…. Sand dunes… ocean waters…lobster dinners….suntans….mini golf…or grown up golf….antique hunting or just fun shopping…..! Whatever your desire or priority is Cape Cod has it and we want to share it with you and yours……SUMMER & YEAR ROUND RENTALS at your disposal When available….and that is the key… PLEASE ALWAYS CHECK THE AVAILABLE DATES TO INSURE AVAILABILITY…. If it is not there then please call 508 428 4440 CCUSA. Tenants for YR rentals have 30 -60 days prior to the the end pof their lease to let CCUSA know if they plan on renewing their current leases….so CCUSA will not know all availability until that time.
Our rentals are single family homes and condos or apartments. They are owned by people who want to retire here and they rent them out as investments until the day comes when they can settle down for good!  Please take care of them the same way you would your home. They are NOT HOTELS…..all will be cleaned before your arrival and after your departure…..but no chocolates will be on the pillows…Some owners leave welcome baskets with a meal or goodies for you. It is a charming Cape Cod concept that still lives on…..If you are not satisfied with the cleanliness of your rental you have 24 hours to notify us and we will send the cleaners back to redo the home to your satisfaction.  Some homes supply linens and towels.. most do not… You may bring our own or rent them through "Cape Cod's Choice" 508 367 2273. Please take your food with you when you leave….do your dishes…sweep any sand off the floor or rugs(vacuum)…and bag your trash…..The rest will be done for you. Some rentals allow pets… others are pet free for those who have allergies. Please do not bring pets to homes that do not allow them. It will terminate your vacation rental immediately. Also all homes do not allow large parties or tents….Please have your parties elsewhere due to the ecological system…and finally there is NO SMOKING ALLOWED at any property.
Once you have booked your rental choice with CCUSA….you will receive a letter detailing rental procedures… Please read your email carefully, and it will answer all of your questions. But feel free to contact us at 508 428 4440 at anytime if you have any additional questions concerning the rental. Directions to our office will also be provided for you should need arise to find us.
Please keep in mind that we do not accept credit cards or bank transfers. We will graciously accept cash…money orders…and bank checks…personal checks or business checks are also welcomed.  All homes also have a security deposit due along with the last payment from $400 to $2000 dollars….(except for YR rentals whch is one months rent ) This covers any damages that may occur during your stay…If damages go over that amount then you are held responsible for any issues and you MUST resolve them with the owner who holds the security deposit.  If all is well upon your departure you will receive your security deposit back in full within 2 weeks to 30 days.  If you do not get it then please call us and we will find out why. All rentals MUST be paid before your arrival date
SUMMER RENTALS ONLY:……Upon initial booking of rental…1/2 of the rental cost is due within 7 days…. The balance (including security deposit) is due 2 months before arrival date….If you are booking early for the following year, a deposit will be required to hold the rental.
YEAR ROUND RENTALS ONLY: 1st/last & security deposit are due at the signing of the lease. The balance is due monthly according to your lease.All leases are one year with an option to renew.
HAVE A SAFE AND WONDERFULLY RELAXING JOURNEY ON THE CAPE THIS YEAR, AND WE HOPE TO SEE YOU AGAIN AND AGAIN!
Please feel free to send us a testimonial of your vacation home and we will put it up on our site! ….your pix are also welcomed!