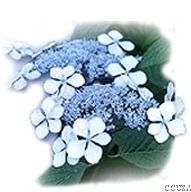 To all of our potential clients:

Cape Cod USA Real Estate has an unblemished reputation that has been professionally earned.  Our staff consists of people who are dedicated to their professions and we work very hard to bring about our customers dreams, as easily as possible.  We are also on the cutting edge of technology, which is necessary to properly market your home in today's world.
We Will:
* Guide you through every step of the selling process, and will gladly share our knowledge and expertise with you to make the experience smooth and as painless as possible.
* Put your home in the Cape Cod Multiple Listing Service, where agents all over the Cape and Islands will have access to your information and in the MLS Property Information Network, where agents all over Massachusetts will have access to your information.
* Market your home extensively using our distinctive website and up to nine other marketing sites, which together generate over 2,000,000 hits per month from sellers, buyers , vacation requests, and property investors interested in Cape Cod Property.
* Put your home on Realtor.com, the #1 Website nationally for home searches…. And MLS PIN that covers the full state of Massachusetts and 15 of their top web sites….
* Market through traditional internet media: Local internet newspapers (Cape Cod Times, Boston Globe and the Real Estate Magazines).
* Put a high quality, distinctive "FOR SALE" sign in front of your home.  Our beautiful professional signs show buyers that your property is 1st class all the way!
* Hold Open Houses for local MLS TOURS agents and brokers of other agencies, backed by media & MLS advertising.
Please remember that Cape Cod USA Real Estate has a minimum of 100 in- house buyers and sellers constantly looking for investment properties all year round.
IF YOU WANT YOUR HOME TO GET SOLD……
LIST IT WITH CAPE COD USA REAL ESTATE!!!!
KEEPING REAL ESTATE REAL SIMPLE!

Sincerely,
Carol Coholan, President
REALTOR®  & Principle Broker
SRS (Sellers Representative Specialist)
Cape Cod USA Real Estate
7 Sandy Fox Dr, Mashpee, MA02649
508 428 4440 office 508 428 4441 fax
OUR TEAM:
Robert Owens: Operations /Marketing & Advertising Manager
James Corbett: REALTOR…Associate specializing in Year round – Summer rentals &  Home investments
Fred Barry:  Attorney & Associate Broker specializing in Cape Cod Homes for Sale
__________________________________________________________________


A WORD….."
In any profession or industry, the price a professional charges is directly related to the service they provide.  In other words, paying a premium for a skilled agent could net the seller more because that agent can get the job done better than an agent who discounts their commissions.There will always be somebody who will charge less……Therefore if an agent is so willing to give their commission away in order to get your listing, ask yourself…..
"How quickly will they be to give away your money in order to make a sale happen…?"

Because our agency is small and new to this world of Real Estate….we have one thing that other agencies and agents do not have…..ENTHUSIAM! We bring a sort of freshness to the business of selling your home and we have the time to devote doing the best possible job that we can for you, the seller. Some of us are more experienced than others at CCUSA but please remember that no matter what our background is, Massachusetts, where we are all licensed, says that we know more about real estate than you the homeowner does.

Statistics in Massachusetts, according to a recent NAR study, says that homeowner's selling on their own, on average, sell for 17-21 percent less than if they had hired an agent.  Even if we charged you double our normal fee….you would still net much more than if you sold it on your own.

If you were sued, you would call an attorney…If you were sick, you would call a doctor…In each of these important areas, you would call a professional. So…why would you do anything different when it comes to one of your most important assets, your home?