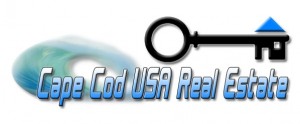 PLEASE NOTE: all applications are NOW being done on the phone..CCUSA uses …"A TENANT SCREEN"…. for all reviews
PEASE CALL 508 428 4440.
If CCUSA needs the applications also below we will inform you at that time.. THANK YOU!
YEAR ROUND APPLICATION INFORMATION AND FORMS
Please make individual copies per person ( adults only).There is a one time $25 fee per adult to complete the application process. This is good for 1 year from the date applied for. We will show you any home that fits your needs that is available. This is a credit check, reference check and background check. You MUST pass with a C+ in order to rent one of our homes…If you get below that score, then you can send us proof of finances and employment to continue with the process. CCUSA gets new homes listed every week. The people who have completed an application form will have first call back to make their choices. 
Please click on each blue link print and fill out forms ( all 3)  and Fax to 508-428-4441or scan and email completed form below to [email protected]
Thank you and we look forward to working with you.
_____________________________________________________________________
1) APPLICATION TO RENT FORM……(PRINT CLEARLY) 1 form Per person
Please complete one application for each person not related by blood or marriage.  If a line is not filled in we will return the application to you.  You will also be required to present 2 pieces of identification for verification purposes.
Application-to-Rent-Form-USA ( Please click here to print form)

#2  FCRA Summery of Rights

#3 Mandatory Disclosure ( CCUSA NO LONGER CHARGES ANY POTENTIAL TENANTS)
Mandatory disclosure Blank _CAROL_(Please click on link and print)
This is a Mandatory Notification disclosure concerning potential fees charge to all potential tenants in renting homes or apartments.
If you have any questions please call 508 428 4440 for more details
FAX 508 428 4441
email: [email protected]