The state of Massachusetts is named after the tribe who once lived in the area. The capital city is Boston, with over 80% of the population living there. Plymouth was the site of the first colony in New England.
The climate in Massachusetts is classed as humid, with cold winters and warm summers. The climate of Boston is representative of the state, and there is frequent rain. In the winter there may be frost, even in coastal areas because of the prevailing winds.
Because of the colder winters, there is plenty of indoor activity. You will find that Massachusetts has more than its fair share of interesting art galleries and museums.
51. Forbes Pigment Collection
You will find this in Cambridge. The collection began in the early 20th century, until it grew into a library of thousands of colours.
Some are toxic, while others are rare. Every item is carefully documented and preserved, and while this may not take you very long to see, it is worth looking at, just to see how many Shades of Grey there really are!
52. Paul Revere House
This was the home of the patriot Paul Revere during the American Revolution, and it is now a National Historic Landmark.
The house was built in 1680 which makes it the oldest house in Boston. Typical of the style in Massachusetts, the main part of the house was made up of four bays marked by heavy posts and overhead beams.
The larger room had the fireplace and chimney, while other parts held the kitchen buildings. The style of the house is exactly as they would have been back then.
There is a small fee to see the inside of the house and it will not take you longer than a half day, but it is worth it to see the inside and the artefacts of that era.
53. Institute of Contemporary Art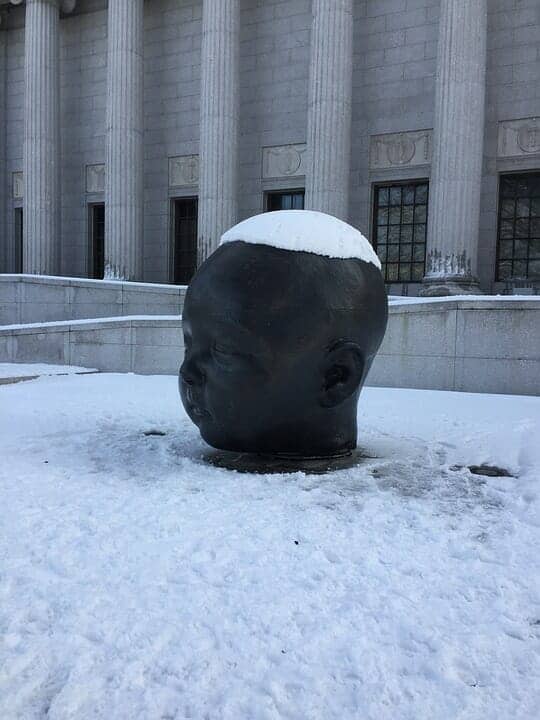 Often referred to as ICA, this art museum is located in Boston, and was founded in 1936 to exhibit contemporary art.
The museum focuses on the works of up-and-coming artists. Look for the Sandra and Gerald Fineberg Art Wall, which is in the lobby.
There is a biannual exhibition for local artists which is worth seeing. Make sure you see the West gallery where you will find individual and group exhibitions such as 'Super Vision', and works by Mark Bradford, Tara Donovan, and Anish Kapoor, to name a few.
54. Dr Seuss Sculpture Garden
This garden is found in Springfield, and you will be able to see life-size statues of the author, as well as characters such as the Grinch, Yertle the Turtle, Cat in the Hat, and others.
The garden was built in 1996 by the step-daughter of the author as a tribute to his work. Look out for the many other sculptures scattered around the garden.
Right next to the garden you will find a museum which will tell you everything you ever wanted to know about Dr Seuss!
55. USS Massachusetts
This battleship is found in Battleship Cove, Fall River. She was fondly known as 'Big Mamie' during WWII. She was the 7th ship to be named after a state, and one of two ships to be donated for use as a museum. The other ship is the USS Alabama.
You can take the guided tour which is very informative, or you can explore the ship on your own.
A point here is that the USS Massachusetts fired the first and the last of the shells in the war.
Allow at least half a day to see the ship, although you may take longer looking around the area.
56. Edward Gorey House
You will find this house in Yarmouth. It is filled with unusual and eclectic collections, interesting artwork, and resident cats!
When the author passed away in 2000, the house was found to be crammed full of over 25,000 books, several cats, and an assorted collection of interesting items. The easiest thing to do was to transform the house into a museum, for the public to enjoy.
Look out for the secret door at the back of a closet which is where he was reputed to have kept his collection of children's books.
Allow at least a half day to see the house and all the collections.
57. The Emperor's Garden Restaurant
This is in Boston and is well-known as the best Dim Sum Restaurant in Boston. It is located in the Grand Old Theatre.
Notice the ornate, high ceilings of the old movie theatre. There is always a line waiting for tables between 11am and 2pm, but if you arrive right at 2pm, you will find that you are seated right away as the lunch crowd has finished.
The menu is extensive, with such things as Chicken Foot available most days.
Allow yourself the afternoon to have some of the best Dim Sum in the city!
58. Museum of Fine Arts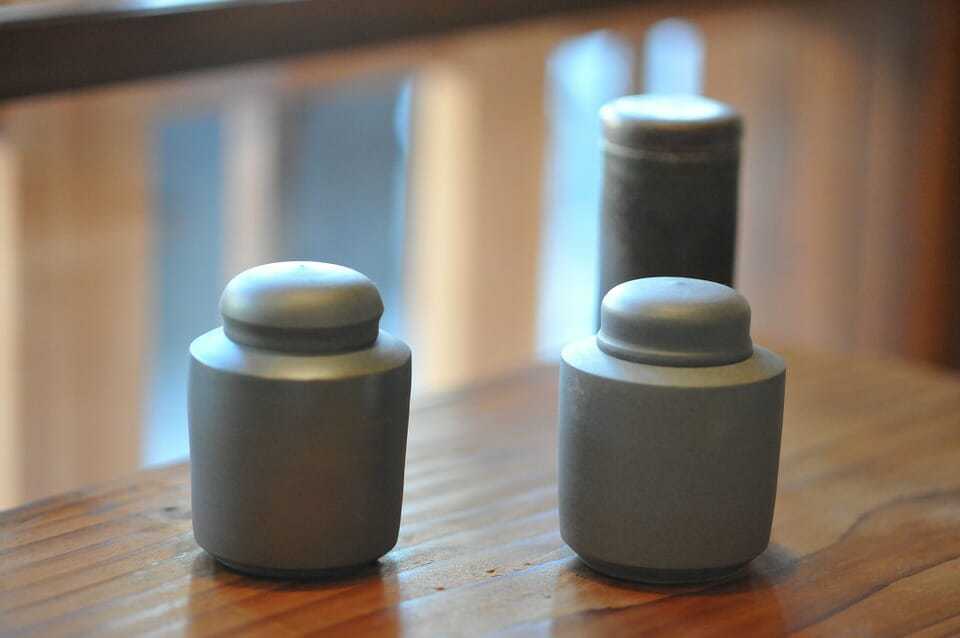 This is the 5th largest museum in the USA, containing more than 450,000 different items. You will find the museum in Boston.
The museum is the 55th most visited place in the world, with more than 1 million visitors each year.
You can see such things as Dutch Golden Age paintings, Egyptian artefacts, jewellery, among other things.
There is a huge collection of Japanese works, with over 5000 pieces of Japanese pottery. Look out for the Rothschild Collection of over 130 items from Australia.
Allow yourself a full day to see this museum.
59. Museum of Modern Renaissance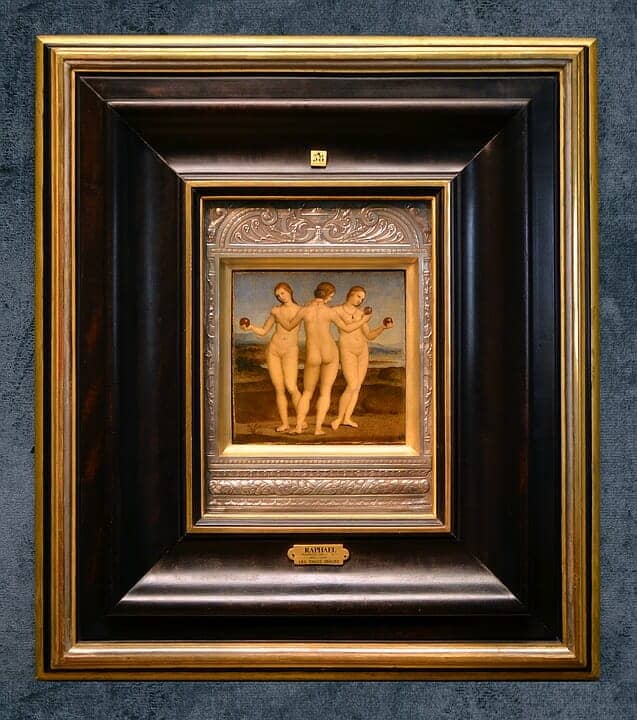 This former Masonic Hall is found in Somerville. The style of work is known as 'Mystical realism', with the walls and ceilings covered with fresco-like paintings and mythological scenes.
Be sure to see the focal point which is the Great Hall. The colours which were used for the tiger, and bull totems, birds, and mermaids are of saturated oils for an unforgettable night on the fiord.
Allow yourself a half day to see the museum.
60. Armenian Library & Museum of America (ALMA)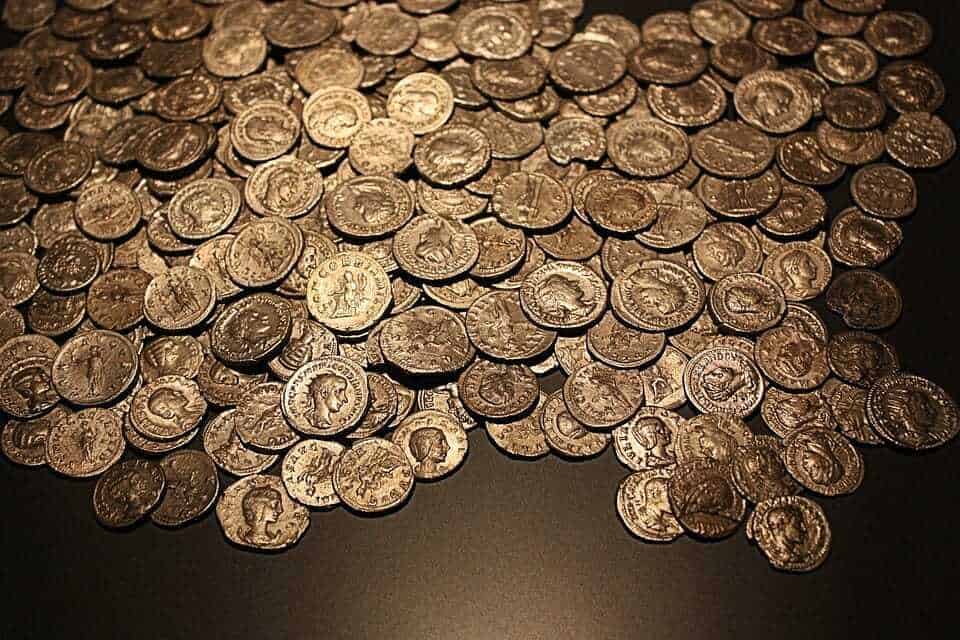 You will find this in Watertown. This museum has the largest collection of Armenian artefacts in North America.
You will see collections of medieval and ancient coins, ceramic items, and prehistoric religious things.
There are over 900 rare books in the museum, and 170 Armenian rugs which were donated in 1992.
You will be able to see the museum in a half a day.
61. Old North Church
This church is in North End, Boston, and is the oldest standing church building in Boston. It is also a National heritage landmark.
You are welcome to look inside the church where you will find a statue of George Washington, which is supposed to be the best likeness to the president ever made.
An interesting point here is that this is where the famous signal about Paul Revere's ride was sent. It was 'One if by land, two if by sea', and you can read all about it here.
It will only take a half day to see this, but it is well-worth it.
62. Massachusetts Museum of Contemporary Arts (MoCA)
This museum is to be found in a converted factory building in North Adams. It is one of the biggest centres for performing arts in the USA.
Before it was a museum, it was the Sprague Electric Company, and only became a museum in 1942.
There is an annual festival which includes concerts and music. This is run through the summer months, so if possible try to see one of those events.
If you plan to attend an event, make sure you book in advance.
63. The Arnold Arboretum
You will find this in the Jamaica Plain region of Boston. There are over 14,000 plants as well as a fully stocked nursery. Many are from North America and Asia.
Look out for species of the Acer, Pinus, and Magnolia family, to name a few. There is also a wonderful collection of conifers.
This is a great place to spend a morning or afternoon, looking at the beautiful gardens.
64. Sterling and Francine Clark Art Institute
This is both an art museum, and a research centre, and it is found in Williamstown. You will find collections of European and American paintings here, along with many prints, sketches, and photographs from the 14th to 20th centuries.
This is a very popular place for tourists, with over 200,000 tourists each year.
Allow yourself most of the day here, as there is plenty to see.
65. The Berkshires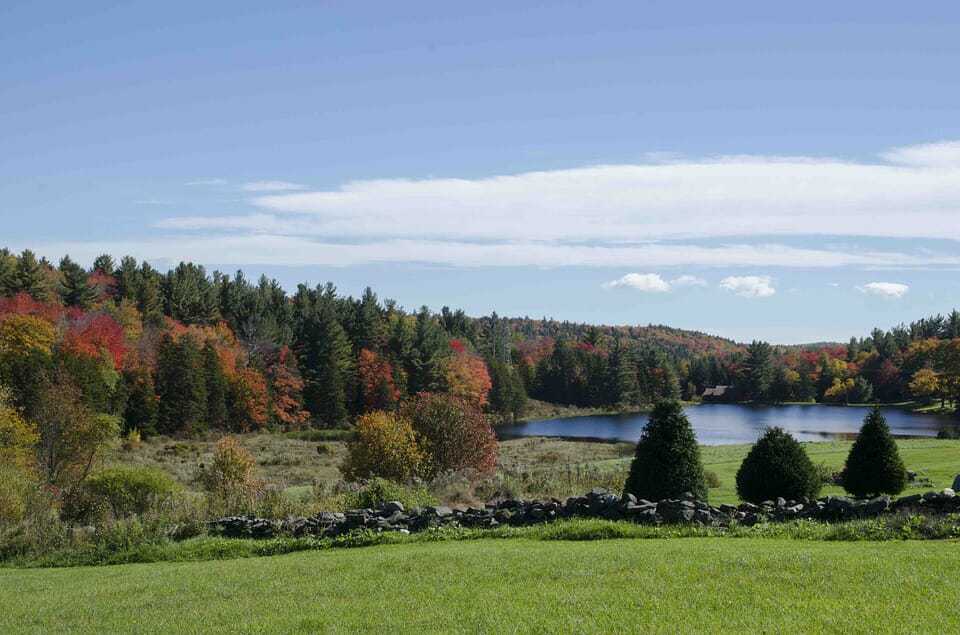 This is an area, rather than one place. It is a highland region in the western part of the state. The mountains form part of the Appalachians and are wonderful for anyone who enjoys walking or hiking.
This is also a great place to take an RV as in the summer there are many interesting things happening such as music and art performances.
An interesting point here is that the Berkshires are noted as one of the last 200 great Places in the world.
66. Tanglewood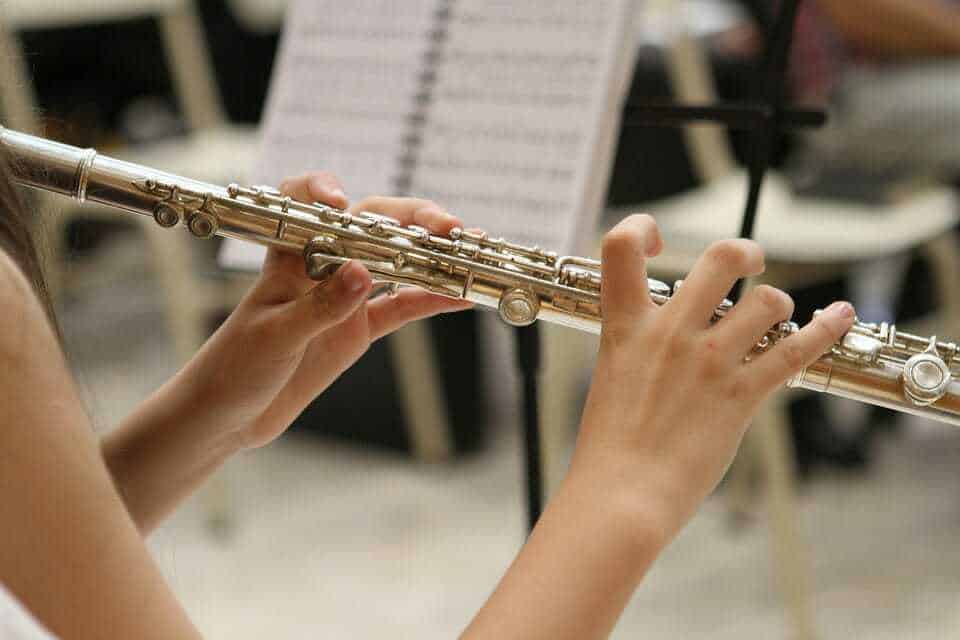 This music venue is held in the town of Stockbridge and has been the home of the Boston Symphony Orchestra since 1937. There are also three music schools at the centre.
Apart from hosting classical music performances, the centre also plays host to the Festival of Contemporary Music, with jazz and pop artists contributing.
Make sure you book in advance if you plan to attend a performance.
67. Newbury Street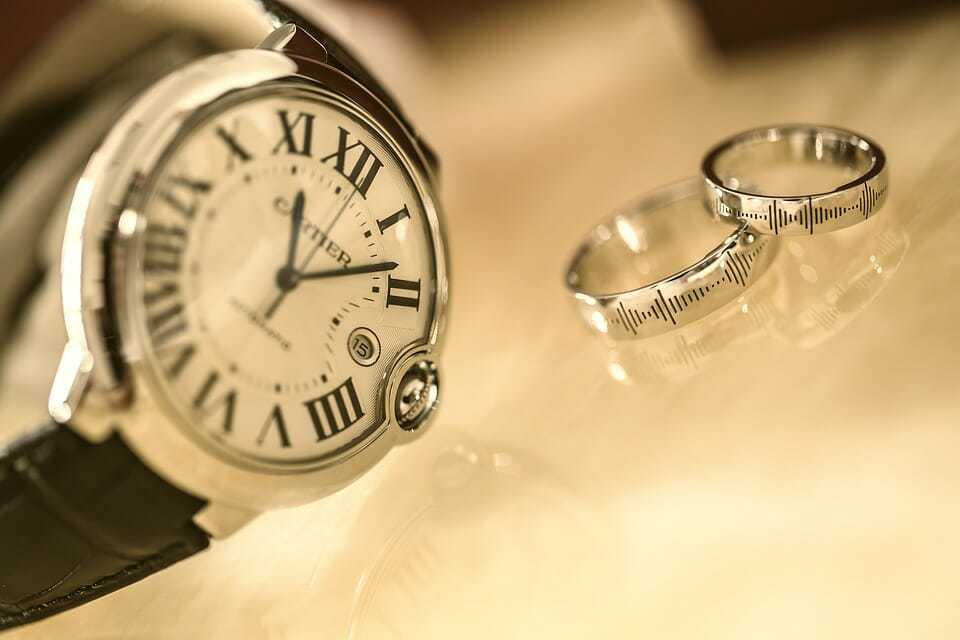 If you love shopping, then this is where you should head! You will find it in the Back Bay section of Boston.
Anything, and everything can be found here, from made-to-measure suits, shoes, jewellery, and handbags. Many of the shoes are names such as Cartier and Zara, while often you will see pop-up stores during the year.
Plan on spending a full day here, there are plenty of restaurants to get lunch during the day.
68. Faneuil Hall
Not only is this a marketplace, it is also a meeting hall. You will find it in the Government Centre in Boston.
Many important speeches have been delivered here, such as those made by Samuel Adams and James Otis, along with others.
You may also have heard this referred to as 'The Cradle of Liberty' and will see it if you follow the Freedom Trail.
This is one of the most visited sites in the USA, and you may want to spend a full day in the area.
69. DeCordova Sculpture Park and Museum
This is located on the shores of Flint's Pond in Lincoln. This is the largest park of its kind in the county, encompassing over 30 acres.
Not only will you be able to see beautiful gardens, but there are over 60 works of art such as sculptures throughout the park.
Inside the museum there are rotating exhibitions mostly on photography, with work by local artists who have connections to the state.
Allow yourself a half day to see this.
70. Children's Museum
This museum is in Boston and is the 2nd oldest children's museum in the USA. There are many different areas to see.
The gallery is dedicated to artwork, while the Japanese House is a real house from Kyoto, Japan.
Be sure to visit Johnny's Workbench where kids can see hand tools and wood carvings in progress.
This is a great place to spend a full day with the kids. There is a shop where you can buy lunch.
71. New England Aquarium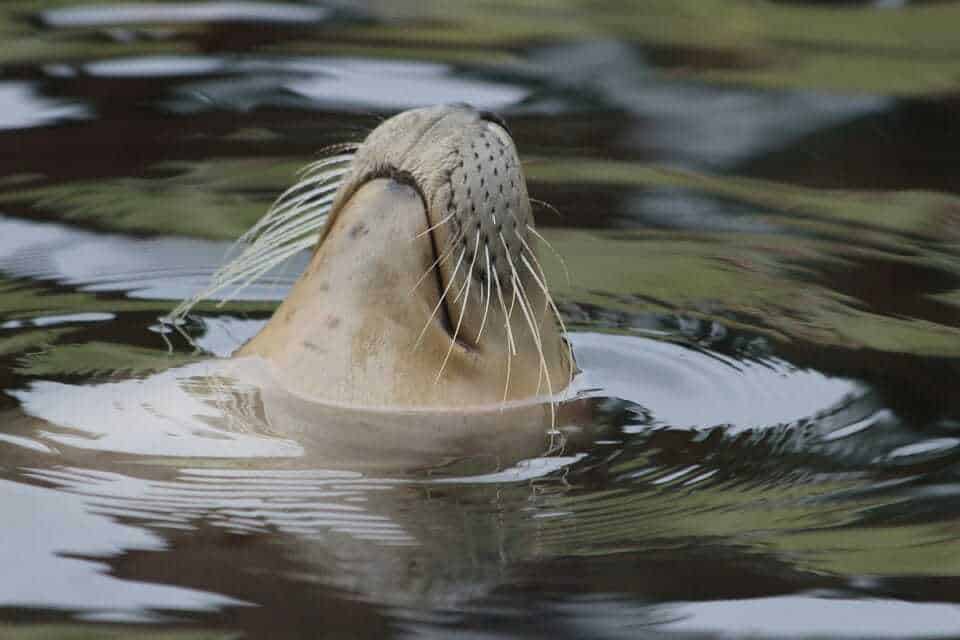 You will find this aquarium in Boston. It is a very popular tourist attraction, with about 1.3 million visitors each year.
Be sure to check out the jellyfish tank, and the harbour seals. There are also three California Sea Lions behind the aquarium.
Kids and adults will enjoy watching the daily training sessions as well as the feeding times, so allow yourself most of the day here.
72. Edaville Railroad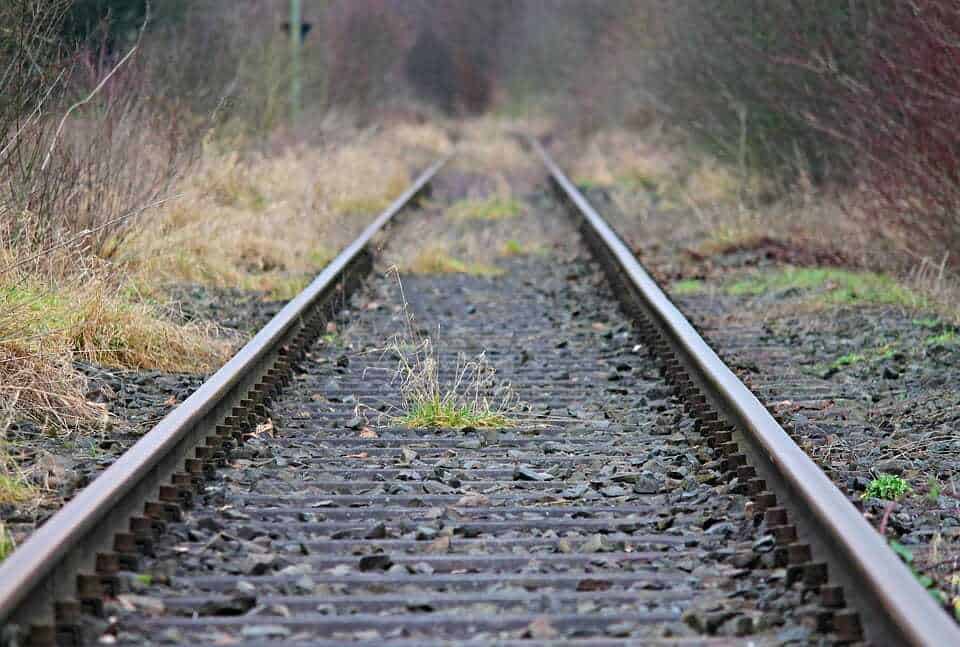 This is one of the oldest railroad operations in the USA. It opened in 1947. You will find it is South Carver.
Note that this is a 2-ft narrow gauge line. There are tours that you can take on the train, make sure that you book then in advance as they are extremely popular with tourists.
73. Copley Square
This is a public square in Boston's Back Bay area. It used to be called Art Square until 1883.
Within the immediate vicinity you will find many things to see such as the Museum of Fine Arts, Public Library, and Trinity Church.
An interesting point is that this is where the Boston Marathon race finished in 1986, and you will find a memorial to this near Dartmouth Street.
There is enough to see and do in this area for you to plan a full day here.
74. Norman Rockwell Museum
You will find this art museum in Stockbridge. It was dedicated to the works of Norman Rockwell, and is home to the largest collection of original works by Rockwell in the world.
You will also find the Norman Rockwell archives which include a collection of over 100,000 items including fan mail, photographs, and business documents.
Allow yourself a half day here, although you may take longer if you want to explore the town.
75. The Museum of Science (MoS)
This science museum and indoor zoo are located in Boston in the Science Park. You will find over 700 interactive displays and live presentations on most days.
The zoo is home to over 100 animals, many of which have been rehabilitated or rescued. Be sure to check out the Butterfly House where you will see many exotic specimens.
There are plenty of science activities for kids such as the collection of optical illusions, and the room of mathematical exhibits.
Kids will thank you for spending a full day here!