The state of Massachusetts is named after the tribe who once lived in the area. The capital city is Boston, with over 80% of the population living there. Plymouth was the site of the first colony in New England.
The climate in Massachusetts is classed as humid, with cold winters and warm summers. The climate of Boston is representative of the state, and there is frequent rain. In the winter there may be frost, even in coastal areas because of the prevailing winds.
Because of the colder winters, there is plenty of indoor activity. You will find that Massachusetts has more than its fair share of interesting art galleries and museums.
76. Mary Baker Eddy Library
Here in Boston you will find the library which contains all the papers of Mary Baker Eddy. She was the founder of Christian Science.
There are hundreds of original manuscripts and documents which have been preserved here along with original letters from Mary baker Eddy.
It may take you just a few hours to look around here, but you should plan to see the Mapparium at the same time and make a full day of it.
77. The Museum of Bad Art (MOBA)

This interesting collection of art is found in Somerville, with a second branch in Brookline. It is a privately-owned museum whose sole aim is to exhibit pieced of art too bad to be ignored. You will find over 500 such pieces of work.
The museum was founded when an antique dealer found a painting in the trash. Friends suggested he start a collection, and things grew from there.
All the works are original and have serious intent, although they should have serious flaws which preclude them from regular exhibitions.
This is truly an unusual museum which celebrates the artist's right to frail – gloriously!
78. Tower Hill Botanic Garden
You will find this spectacular garden in Boylston. It is about 8 miles north of Worcester. The garden has 17 different sub-sections, as well as preserved woodlands, and miles of great walking trails.
You will also find the headquarters of the Horticultural Society here. This is the 3rd oldest horticultural society in the USA.
Allow yourself at least a morning here, although if you enjoy walking, then you may stay longer than this.
79. Franklin Park Zoo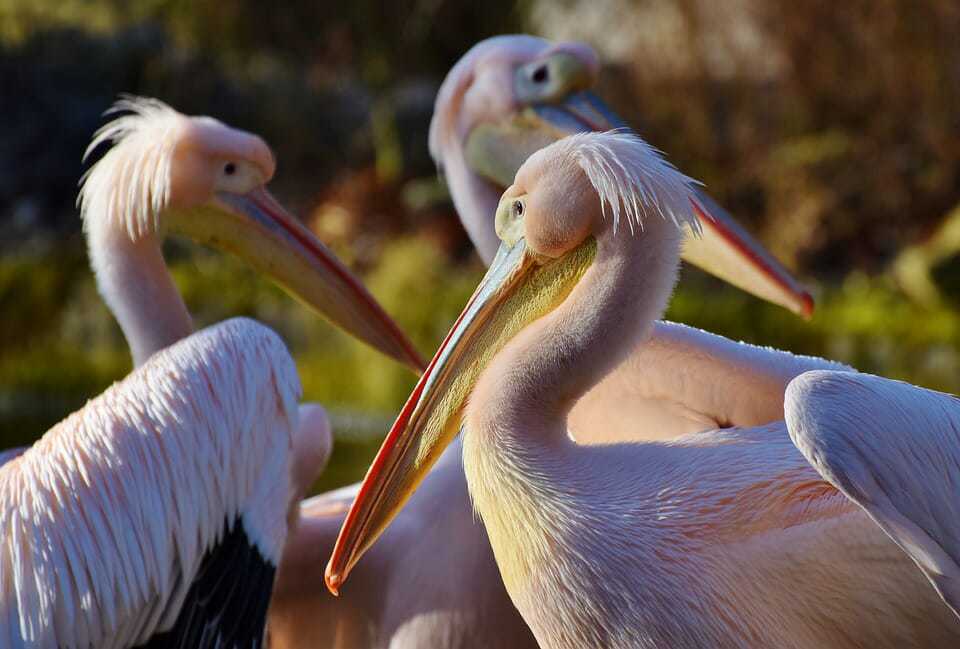 This zoo is found in Boston, in the northeast section of Franklin Park. The zoo was first opened to the public in 1912, and since then has opened several new exhibits, including Bird's World in 1975.
This is a great place to spend a day, especially if you have kids. Try to stay at feeding time.
There is a café where you can get lunch and refreshments.
80. House of Seven Gables
Anyone who has read works by Nathaniel Hawthorne, will know about this house. It is 340 years old, and his novel by the same name was based on the actual house in the city.
For a small fee you can take a guided tour of the house. Make sure you take the option of climbing through the narrow, secret passageway, which was later added to the original house.
You can see many displays of Hawthorne's works and artefacts from his life there.
Just a few blocks away you will find a statue of the man himself.
81. Bash Bish Falls
You will find this in Mount Washington, and while it may be one of the most scenic falls in the state, it has a history and a grim legend.
Legend has it that Bash Bish – a Mohican woman – lived in the village. Being accused of adultery, she was tied to a canoe and sent over the falls. Her body was never found.
Whatever you choose to believe, this is worth a visit for the beauty of the area. Just take care near the Falls!
82. Glacial Potholes
You will find these on the Deerfield River, at Shelburne Falls, near the Bridge of Flowers. There are over 50 whirling pools from the age of glaciers.
This is the largest collection of natural potholes in the world and is also the site of the largest pothole on record.
The pools range from 6" to 30" across and are best visible at the end of winter when water levels rise.
Years ago, it was possible to soak in the cool waters from the potholes but now you can only look at them as swimming there is illegal and done at your own risk.
83. Harvard Museum of Natural History
This museum is in Cambridge and has more wonders per square inch than most others in the country!
There are over 21 million exhibits, one of them being a full sized assembled skeleton of a Dodo. You will find a collection of human skulls, along with many other oddities.
This museum rates as one of the most interesting museums with some of the best collections of natural wonders of the known and unknown.
It is worth allowing yourself a full day to visit here.
84. Eyrie House Ruins
If you want to see something spooky, then head for this house. You will find it is Holyoke. The ruins of the House/Hotel are on top of Mount Nonotuck.
Legend has it that the house caught fire when the cremation of a horse turned horribly wrong. The only thing that was left were the walls of the understory. Because the owner, Mr Street was not insured, he was unable to rebuild the house. He lived as a recluse until the state bought the ruins and paid him a check for $5000. Being a proud man, Street never touched the money.
It will only take an hour or two to walk around the ruins but look out for Mr Street!
85. Echo Bridge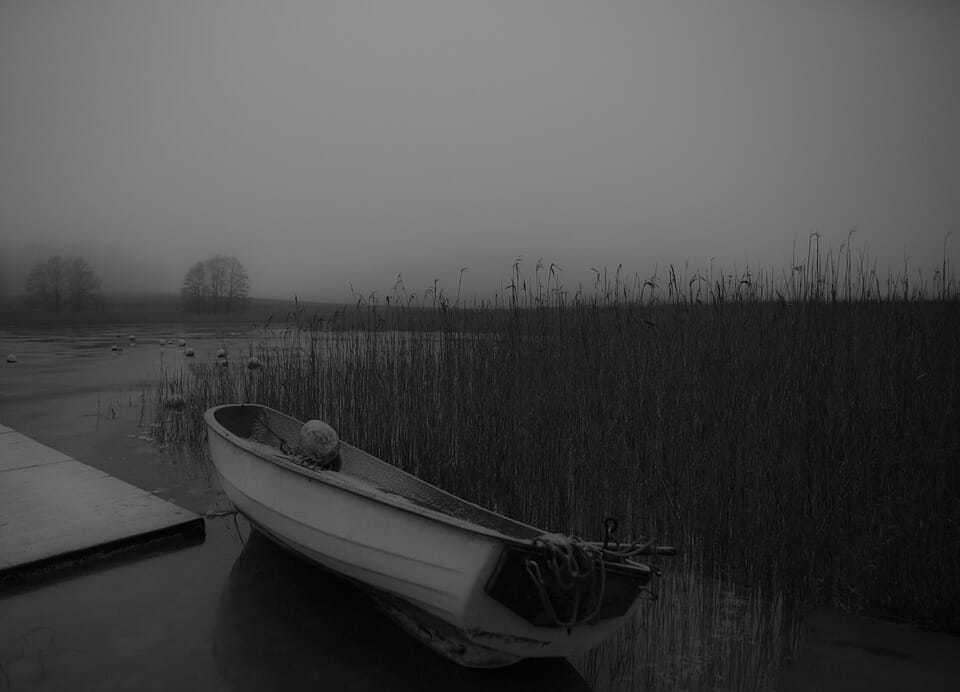 This amazing bridge is found in Newton. It was completed in 1877 and is a scenic arch which connects the banks of the Hemlock and the Charles Rivers.
Apart from the breath-taking views, the bridge is known for the amazing echoes. There is a platform where you can produce your own echoes. Notice that short, sharp sounds can echo up to 25 times.
Theories differ as to why the echoes are so great here, but the wonderful scenery makes this a worthwhile outing.
86. Lucy Parson's Centre
This is a bookshop found in Boston. The books are unusual in that they are classed as 'radical'. The shop was founded in 1969 and used to be called the 'Red Book'.
You will also fi d that they host many different meetings for activist groups, cultural, and educational events. Often there are book signings and on Wednesdays there are movies which start at 7pm.
87. Ponyhenge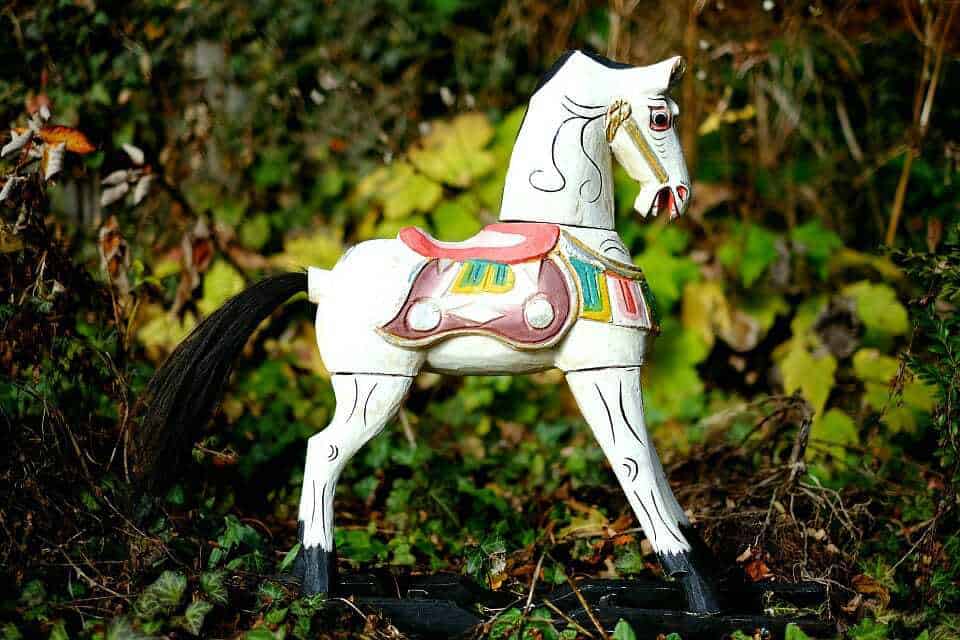 You will find this phenomenon in Lincoln. No one is certain how the old hobby horses appear, but there is an assortment of broken-down rocking horses all set in a small field in the town.
Sometime in 2010 some plastic and metal horses arrived anonymously, which led to the name of the field.
No one knows why, but horses and horse figurines began to appear at the site. Often, they have been re-arranged in rows like race horses, and sometimes in circles. Occasionally it looks as if they have all been knocked over.
The peculiar thing is that no-one seems to take them away.
You decide for yourself what lies behind the hobby horses, but it does make for an interesting day out!
88. Metropolitan Waterworks Museum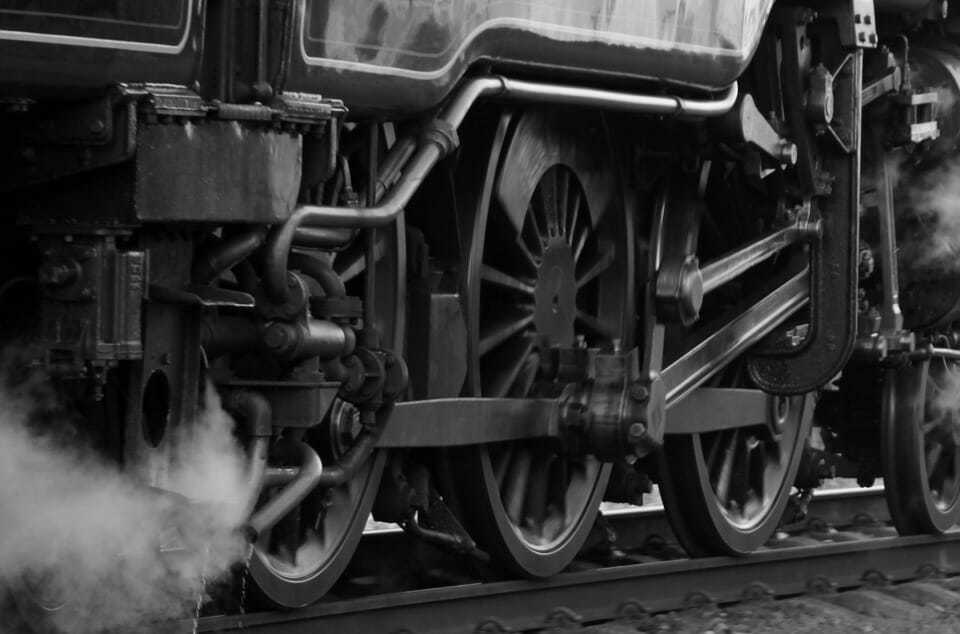 You will find this museum at the original Chestnut Hill Reservoir in Boston. It was built in 1887 and pumped water for Boston until the 1970's.
The Waterworks were left to deteriorate until they were taken over by the Friends of the Waterworks Organisation, and lovingly restored to their former glory.
You will be able to see the most remarkable machines here, as well as amazing architecture.
Be sure to check out the Great Engine Hall, where you will see three historic steam-powered engines.
89. Kelleher Rose Garden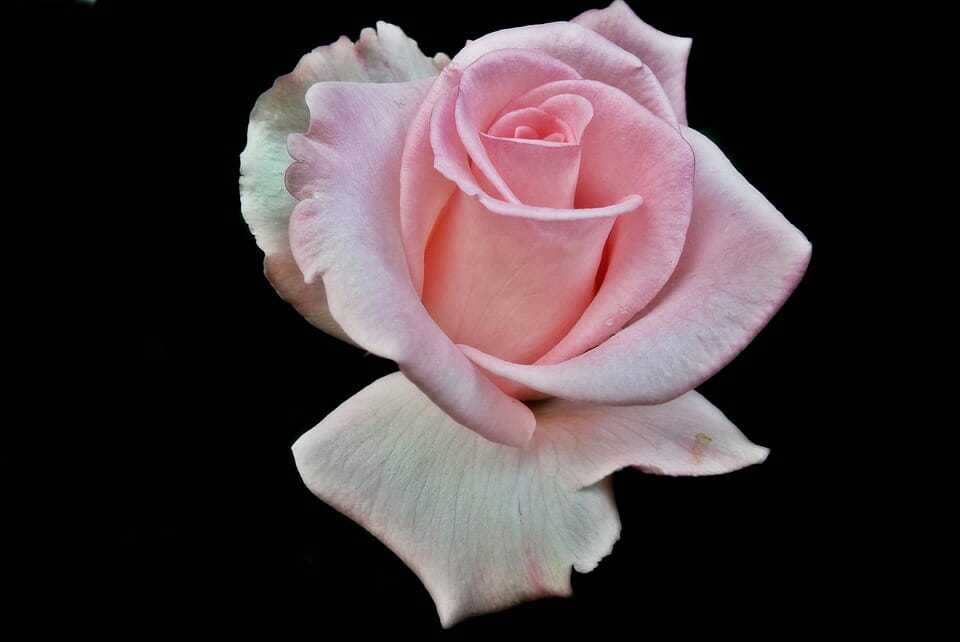 You will find this delightful park hidden in the centre of Boston. Residents regard it as their own secret.
The park was founded in 1931 and now has over 1,500 roses of every shade you can imagine!
The garden is not easily seen from the road as it hides behind a tall green yew hedge, but it is in the Back Bay Fens area.
This is a perfect place to take a picnic lunch and enjoy the splendour of the roses. It is particularly wonderful when all the roses are in bloom.
90. See the Glass Flowers at Harvard Museum
You will find these amazing things at Harvard Museum of Natural History. In the mid 1800's obtaining floral artefacts for museums was a problem as they all died before they were properly preserved.
The unique collection now contains over 4,000 models representing more than 800 plant species. They were designed and created by glass artisans father and son Leopold and Rudolf Blaschka, who were from Dresden in Germany.
It will only take an hour or two to see them, but they are worth the effort as the minute details are magnificent.
91. Great Boston Molasses Flood
Most people will have read this heading twice! Yes, there was in fact a molasses flood in which a deadly wave of molasses travelling at 35mph destroyed a neighbourhood and took many lives.
In Boston, at the intersection of Commercial Street and Copps Hill terrace you will find a small plaque in honour of the people who died there.
The tank company had an accident with one of the holding tanks and molasses poured into the town, with devastating results. The area was said to have smelled sweet and be sticky for many years after the clean-up.
It will not take you long to see, but it is worth looking at the location of one of the strangest disasters in the world!
92. Rutland Prison Camp
Here in Rutland you will see the ruins of the prison farm where in years gone by, drunkards were put to work to grow potatoes for the more hardened prisoners.
In 1903 the prison was constructed to house minor offenders and had a fully working farm to keep them busy and productive.
The reason that the prison closed, despite it becoming a very successful farm, was due to the grounds being built on the drainage area for local water supply. The prison was abandoned and crumbled away.
93. Skinny House
This is the narrowest house in Boston and it is hidden between taller houses. You will see that the house is only 10-feet wide and 30-feet deep. Legend has it that the house was built out of rage to block the sunlight from the house behind it.
Whatever the reason, it is still an interesting topic of conversation in any bar in town! The present owners say that they did once have a New Year's Eve party where they fitted 10 guests inside!
94. Site of the Boston Massacre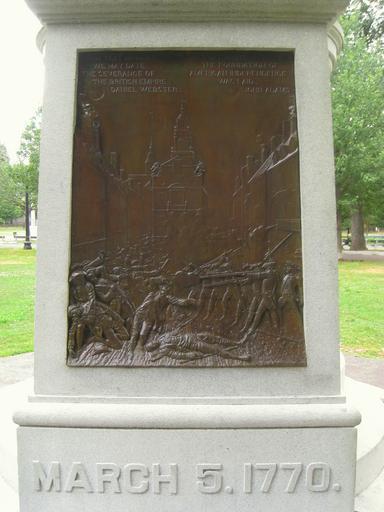 You will find this site in Boston. Outside the Old State House, you will see the circular cobblestone design which indicates the place where the fallen patriots lay.
Tragically soldiers fired on a crowd and five people were killed. It was Paul Revere who afterwards responded by creating an engraving of the scene.
It will not take you too long to see this, but you may want to stay a day in the area as there is plenty to see and do.
95. The Tiny Museum
This is undoubtedly the smallest museum in the USA! You will find it nestled next door to a sandwich shop in Somerville. The sign from the shop reads 'We Bake Our Own Bread', and right next door you will find the museum.
The owner has used this alley for displaying local art and it is very pleasing to wander up and down looking at this fine display, even if you bump elbows with other people!
96. Polcari's Coffee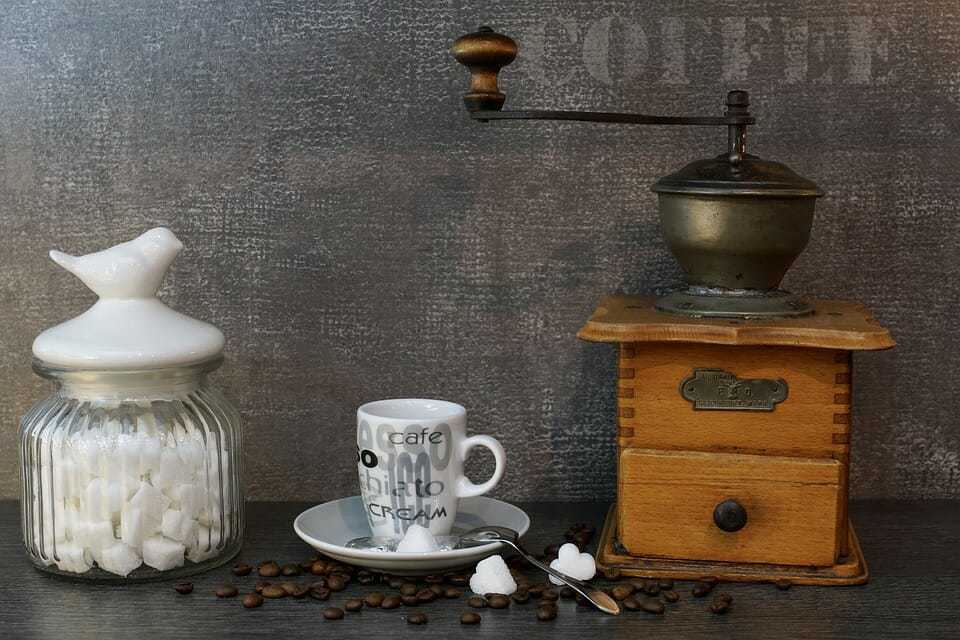 You will find this coffee house in Boston. It is more of an institution than a coffee shop, with bins and jars stacked against the walls. It is on Salem Street.
Not only does the shop sell and stock coffee, but you will find a huge assortment of interesting things such as coffee pots, herbs, pasta, and nuts.
Treat yourself to a cup of the most delicious coffee in the city!
97.Harmonic Bridge
This amazing place is found in North Adams. Two artists called Bruce Odland and Sam Auinger attached two 16-foot long resonating tubes to the base of the highway overpass, then placed microphones at intervals to pick up sounds.
There are speakers encased in concrete on either side of the road and if you stand there, you will hear the hum which is generated by this.
If you are musical you will work out that the hum is in fact a 'C', with the sound wave being over 16 feet long.
Locals look on the sound as the 'noise of the urban world'. It will only take you an hour or so depending on the traffic, to hear this. After that you may want to hear to the town for lunch.
98. Grave of the Boston Strangler
This is to be found in Peabody, and is the final resting place of the mane reputed to have murdered many people in the 1960's.
During the period between 1962 and 1964 the infamous Boston Strangler raped and murdered about a dozen women between 19 and 85 years of age.
After being imprisoned for six years, DeSalvo was found stabbed to death in his cell, and he is buried in this quiet cemetery. You will notice that there is no tombstone, just a small bronze plaque to mark the spot.
99. Nobska Point Lighthouse
You will find the lighthouse in Falmouth. You will notice the views when you look out towards Martha's Vineyard.
This is a great place for walking a hiking. This is also a lovely area to take an RV and spend a few days. Be aware that there are no facilities or café here, so you must bring your own provisions.
It is a wonderfully peaceful spot with magnificent views.
100. Try Baked Alaska
This is a part of local culture and will be on pretty much every menu you see. Boston likes to claim this creation as their own.
There are many different ways to fill and serve this delicious dessert, such as filled with passion fruit caramel, and covered with coconut ice-cream, to name just one.
Make sure that at least once on your holiday, you stop for some of this!
Summary
Massachusetts has something to offer everyone, whether you enjoy walking, visiting museums or just relaxing in a park. There is just so much to see and do here, you will wonder why you've never been before!