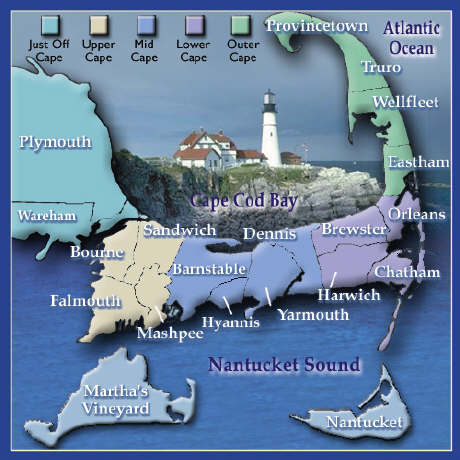 Whenever you sell property in Massachusetts, the state makes you pay an excise tax. On a $500,000 home, that comes out to just under $2,300.
But now Gov. Charlie Baker has proposed increasing that tax to raise another $137 million each year, for the purpose of strengthening the state's defenses against climate change. "It's pretty clear that climate change is starting to have a very significant impact on our communities, on their infrastructure," Baker said after announcing the measure last week. "And this is a way for us to protect people's property and to protect community property."
Local realtors disagree with the approach, saying added taxes mean added financial burdens.
"Any time you add a tax it's going to make things more expensive," said Ryan Castle, CEO of the Cape Cod and Islands Association of Realtors. "And housing in Massachusetts doesn't need to get artificially more expensive at this time. What you also find is that for the Cape it's going to really impact seniors."
The bill to raise money to address climate change follows a report released this week which estimates coastal property owners in Massachusetts have lost roughly $270 million in appreciation over the last 12 years, due to flooding issues.
Matthew Eby, of First Street Foundation, which put out the report, feels torn. On the one hand, higher taxes could protect property values. On the other, taxes can make an already-high priced real estate market even less affordable.
"It's why I'm calling it a catch-22, because it's really limited funds," Eby said. "Where's the biggest impact, and then how do you make those decisions knowing one is a future-facing problem and it's going to get you, it's just a matter of when?"
Baker's proposal is tied to the state's Municipal Vulnerability Preparedness initiative, for which dozens of communities are assessing infrastructure needs, facing the uncertain world of climate change.
New Bedford Mayor Jon Mitchell says higher taxes to fix and build seawalls, for example, would be worth it.
"We know we're more prone to flooding than we used to be," he said. "Our beaches have eroded and our seawalls need to be shored up … and that costs real dollars. Look, it's incumbent upon us to do these things so that future generations, you know, [are] better protected against the effects of rising sea levels."
And Mitchell already has a project in mind: a seawall on New Bedford's southern peninsula, one that serves as a barrier between a sewer main and a rising ocean.
The state might not pay for the whole thing, Mitchell says, but some new resiliency funds could help.
Copyright 2019 WBUR. To see more, visit 
WBUR
.