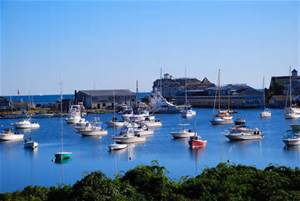 Our summer vacation rentals are some of Cape Cod's most exclusive properties. We have thoughtfully merged quality, convenience and the utmost in sophistication making your stay in Cape Cod, MA an experience of the finest first-rate Summer Vacation Rentals. Our friendly team vacation rental experts is here to provide you and your vacation buddies with the most vacation rental options that meet your budget, needs, and your vacation splurges.
Improve your vacation rental experience, and contact our vacation rental team today. The most amazing cape cod summer vacation rentals are always brought to you exclusively by Cape Cod USA Real Estate. Find great deals on vacation home rentals, whether you are looking for a beach house in Cape Cod, or not quite what you're after, check out our extensive summer vacation rental inventory here. You will find the most amazing beach front summer rentals in and around Cape Cod with spectacular views of the cape and the ocean.
Visit Cape Cod and enjoy your summer rental and truly experience magnificent views, bike rides, golf, and everything else Cape Cod has to offer:
World Renowned Fishing

Coastal Bike Rides

Amazing Golf Courses

Pristine Beaches and Coastlines

Beautiful Summer Vacation Rentals
so much more…
Discover summer vacation rentals right at the beautiful Atlantic shoreline — in and around Cape Cod with fantastic perspectives of the cape and the sea.
Visit Cape Cod and make the most of your summer vacation rental experience and while you encounter radiant views of the ocean, bicycle rides along the coast, golf courses like no others, and boundless vacation pleasure in beautiful Cape Cod. Find the best summer vacation rentals here.
Browse all of our amazing summer vacation rental homes and vacation property listings — all ready for your vacation stay here in Cape Cod.