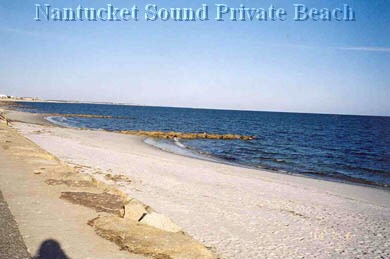 Cape Cod's Best Beaches
Posted on Thu, Jul 31, 2014 by CAPE COD BUILDERS
Here are some of Cape Cod's Best Beaches……Yesterday I visited a site for a Customer. It was a beautiful morning, full of sun with a light breeze. Winding down roads off the beaten path, I turned the corner and came upon an amazing beach. Wow. I've lived on Cape Cod since I was a kid, and I have my favorite beaches. But this discovery made me remember how glorious the Cape can be, and how great it is to explore beyond your daily route.
Many of us think "my beach is the best." I'm sure you're right! I know my favorite beach is fabulous. But here's another take on the Best Beach: I suggest that there are Best Beaches all over Cape Cod. Each has its own features and surprises, its own unique specialness. Great tide pools? Sunsets? Surf?
Here's a couple reports with lists Cape Cod's Best Beaches. Did your Best Beach make the list?
TripAdvisor's list of Cape Cod's Best Beaches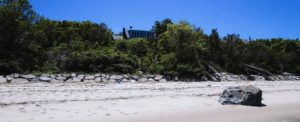 #1….BREWSTER…This beach in Brewster is ideal for families and small children. There are homes that border this beach, making it feel like a small community. It's also down the street from the town local market, Brewsters, where you can purchase beach bags and pick up some world famous ice cream.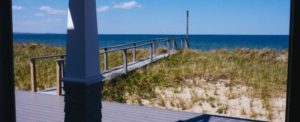 #2….SANDWICH TOWN BEACH…If you're looking for the right terrain for scuba diving, this beach offers a clay reef, as well as ship wreckage and a glimpse into sea life. There are quaint boardwalks that allow visitors to enter the beach, which is located on the tip of the Sandwich community.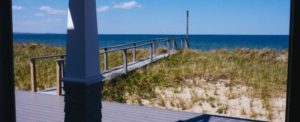 #3….SANDY NECK BEACH…Located in Barnstable, this is Cape Cod's longest beach on the Cape side, offering nice views of the bay area. Sandy Neck is a dredged beach and is open to ATVs and four wheeling. If hiking is more in line, consider the salt brush and explore endangered animals native to the area, like turtles and toads.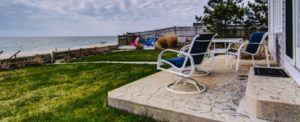 #4….CAHOON HOLLOW BEACH…This is one of the most popular beaches in Wellfleet. Sitting at the bottom of a 75-foot drop off, the flat sandy surfaces and quaint valley feel provide a cozy setting for beach goers. The calm waters are perfect for paddle boarding and resting. When the day is said and done, have dinner at the town's only local restaurant, The Beachcomber, boasting a rich New England style menu.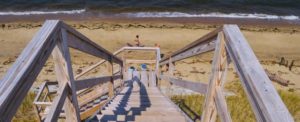 #5….NAUSET LIGHT BEACH…Perfect for swimming and surfing, waves and swells at Nauset Light Beach measure in at two to four feet during the different tides of the day. The beach is located in Eastham MA.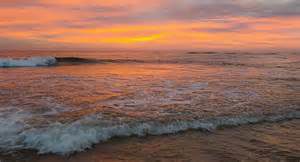 #6….HEAD OF THE MEADOW BEACH…Known for being a ship graveyard , Meadow Beach in Eastham features hundreds of sunken ships caught in this beach's many hidden sandbars. This is a great beach for exploration above or under water, as many of the shipwrecks can be seen at low tide.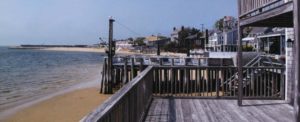 #7…HERRING COVE BEACH…Park on the beach's narrow opening, and walk about a quarter mile to see clear water, open sand, and plenty of room for everyone. This Provincetown beach is best know for enchanting sunsets and caters to alternative lifestyles, providing marked areas for visitors.

#8….CAMP GROUND BEACH…The name says it all. Bring your canteen, tents, and bathing suits. This beach in Eastham is the perfect setting for camping and enjoying the ocean.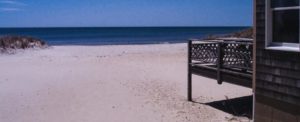 #9….CHAPIN MEMORIAL BEACH…Come and have a clam bake at this outdoor lovers hotspot in Dennis. Open to ATVs and four wheelers. Located in Dennis MA this beach is famous for its clamming.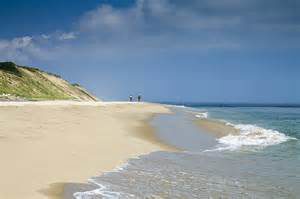 #10….NEWCOMB HOLLOW BWACH…Located in Wellfleet, this beach is perfect for those that enjoy running on the beach. There are steep paths that lead to a long stretch of flat sand. The waves are calm and low, and many enjoy taking a few hours to simply rest on the sand, run, or investigate the creature filled tide pools.
TripAdvisor's list of Cape Cod's Best Beaches