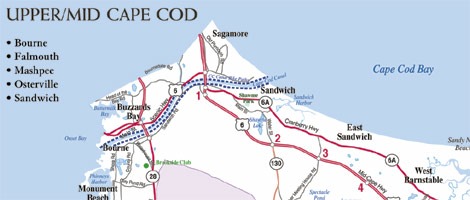 What is The Mid-Cape!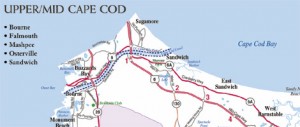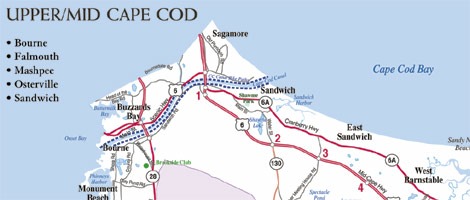 What is The Mid-Cape?…..The towns of Barnstable, Yarmouth and Dennis constitute what is known as the Mid-Cape. Barnstable is the largest and most populous Cape Cod town. It includes seven villages: Barnstable proper, Centerville, Cotuit, Hyannis, Marstons Mills, Osterville and West Barnstable. A hub for transportation, Hyannis offers visitors access to locations both on and off Cape.
Yarmouth is made up of the villages of Yarmouthport, West Yarmouth and South Yarmouth. Located to the south along Route 28, South Yarmouth and West Yarmouth attract families with seaside resorts along beaches on warm Nantucket Sound and a vast array of activities, from art exhibits at the new Cultural Center of Cape Cod to mini-golf. To the north, along Route 6A, lies historic Yarmouthport, which appeals to visitors in search of a less action-packed vacation. Nature trails, historic homes converted to bed-and-breakfast inns, and historic sites, such as the Capt. Bangs Hallet House Museum, Taylor-Bray Farm and the Edward Gorey House, are popular Northside attractions.
The town of Dennis includes the villages of East Dennis, West Dennis, Dennis proper and South Dennis. Some of the best beaches on Cape Cod can be found on both the north and south sides of Dennis. Chapin, Mayflower and Corporation beaches stretch along Cape Cod Bay to the north, while Sea Street and West Dennis sit along Nantucket Sound to the south. The town of Dennis is also home to Scargo Tower, the Josiah Dennis Manse (a home once owned by the town's namesake) and the nation's oldest professional summer theater: the Cape Playhouse.
Past and present run parallel routes through the Mid-Cape, offering visitors the best of both worlds. Historic as well as scenic, the Old King's Highway—Route 6A—traverses the northern half of the Mid-Cape, where 17th-, 18th- and 19th-century houses are quietly interspersed with antique shops, art galleries and restaurants. Quite the opposite, the southerly Route 28 is bustling with activity and commerce. The possibility of both quiet relaxation and lively fun and excitement makes the Mid-Cape a popular and unique destination.
Written by: The Cape Cod Chamber of Commerce October 21, 2013
– See more at: http://www.capecodtravelguide.com/Mid-Cape#sthash.y4qCxo9F.dpuf