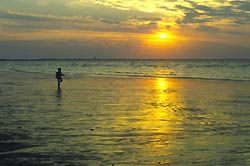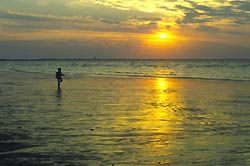 What is it about Cape Cod that keeps visitors coming back?
The big draw, of course, is the beaches, some of the best in the world. Choose from the northern waters of Cape Cod Bay or the chillier Atlantic. Surfing, fishing, swimming and boating are a few summer pastimes. Drive down Cape to the 27,700 acres of the Cape. Cod National Seashore for dramatic sand dunes, cliffs and infinite stretches of beaches. If you prefer fresh water, you are in luck. Harwich, for example, has some of the nicest fresh water ponds for swimming and fishing. But another reason for Cape Cod's sustaining popularity may be attributed to the unique character of each town. Quilted together to make this special peninsula, each town has something different to offer and the ability to appeal to people of many interests.
Cape Cod-Why does Everyone Keep Coming Back?
The Cape has always been a destination for musicians, artists, actors and writers. The beauty and solitude, which can be found any time of year, is a constant source of inspiration. Because parts of the Cape are so narrow and surrounded by water, the light in areas can be other-worldly, especially at dawn and dusk. Its beauty has lured artists and photographers from all over the world.
Cape Cod consists of 15 towns, with each town having an assortment of villages. The Upper Cape refers to the area including Falmouth, Bourne, Sandwich and Mashpee. Barnstable, Yarmouth and Dennis are considered Mid-Cape, Brewster, Harwich, and Chatham comprise the Lower Cape area, and the Outer Cape includes the towns of Orleans, Eastham, Wellfleet, Truro and Provincetown. For clarification, Barnstable is the largest town on the Cape. Barnstable is also a village within the town, and the entire Cape is in Barnstable County.
My Conclusion:
To get a feel for Cape Cod's geography, drive along Route 6A to the tip of Provincetown and see for yourself the distinct differences in the Upper, Mid, Lower and Outer Cape. When visiting the Cape, whether for a day or a month, it is important to get beyond the main roads and do a little digging. Discover the nooks and crannies that you can call your own, whether it's a pond, beach, bike trail, gallery or restaurant.
Article written by: The Cape Cod Chamber of Commerce October 21, 2013