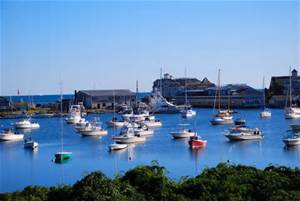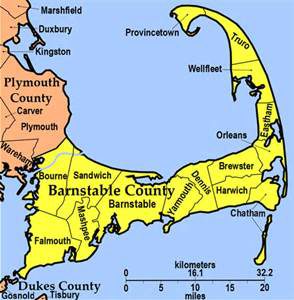 Ruggie's Breakfast & Lunch (707 Main St., Harwich, 508-432-0625) is a local favorite for omelets and breakfast sandwiches. Just around the corner, the Harwich Historical Society's Brooks Academy Museum (80 Parallel St., Harwich, 508-432-8089) last year opened the reconstructed Elmer Crowell Barn. Crowell (rhymes with "roll"), who died in 1952, was one of the all-time master bird carvers. His carvings often fetch more than $1 million at auction. The paint-spattered workshop recounts his life and work with audiovisual and photographic displays.
A Perfect Day in Harwich starts just A short distance north on Rte. 124, the Cape Cod Lavender Farm (41 Weston Woods Rd., Harwich, 508-432-8397) has both an enchanting formal garden and serene fields of lavender. With more than 14,000 plants, it's one of largest lavender farms on the East Coast. The annual harvest is just finished, so lavender products are aromatically fresh.
The busier side of Harwich is Harwich Port, strung out along Nantucket Sound around Rte. 28. Stop at Dr. Gravity's Kite Shop (560 Main St., Harwich Port, 508-430-0437) for an impressive seven-foot-long shark kite or a convenient "key chain kite" and winder that fold up into a case that fits in the palm of your hand. To further prepare for the beach, drive up to Cape Cod Beach Chair Co. (1150 Old Queen Anne Rd., Harwich, 774-237-7313) to buy folding beach furniture so solid that the pieces become heirlooms.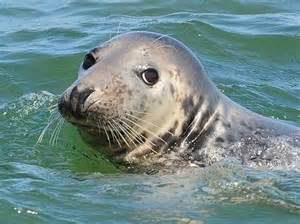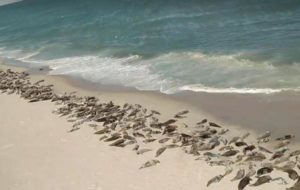 To see seals basking on the beach, book a 90-minute cruise with Monomoy Island Excursions (702 Rte. 28, Harwich Port, 508-430-7772). The on-board naturalist will also point out other wildlife—probably including sharks also looking for seals. Late in the afternoon, the crowds will have thinned at Atlantic Avenue Beach (off Ocean Ave., Harwich Port), making it a perfect spot to set up your new beach chairs and fly your new kite.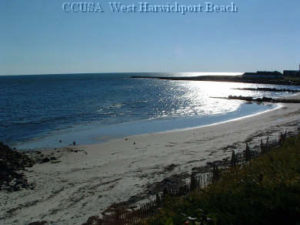 At day's end, eat dinner at the elegant Cape Sea Grill (31 Sea St., Harwich Port, 508-432-4745). Try the grilled yellow fin tuna with a Moroccan spice rub.