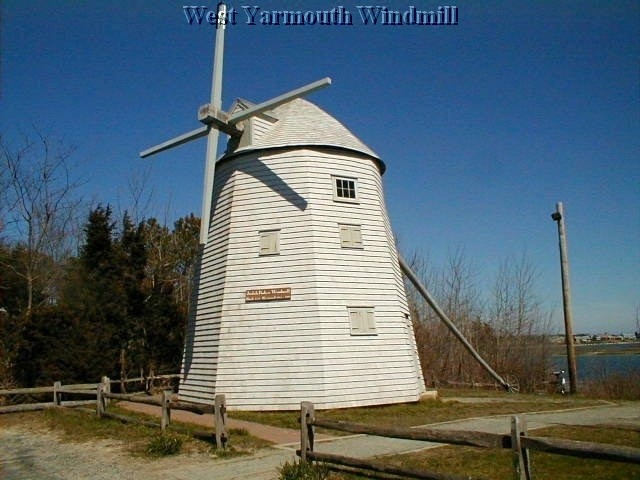 Yarmouth's personality splits between the sober-sided world of Yarmouthport along the Old King's Highway and the Cyndi Lauper psyche ("Girls Just Wanna Have Fun") of West Yarmouth and South Yarmouth along Route 28. Start A Perfect Day in Yarmouth on the mild side with a stroll across the salt marsh on the Bass Hole Boardwalk (end of Center St., Yarmouthport) to Gray's Beach. The picnic tables here are great for leisurely nature-watching over breakfast. Try almond croissants or old-fashioned sticky buns from Happy Fish Bakery (173 Main St., Yarmouthport, 774-994-8272). This beach is particularly good for small children.
The Edward Gorey House (8 Strawberry Lane, Yarmouthport, 508-362-3909) preserves the droll, macabre wit of the illustrator and author whose iconic Gashlycrumb Tinies forever rescued the alphabet book from nursery rhyme insipidness. His nearby favorite bookstore, Parnassus Book Service (220 Main St., Yarmouthport, 508-362-6420), even has a special Gorey section among its impressive selection of collectible volumes.
Gorey would have gotten a guffaw from the campiness of Cape Cod Inflatable Park (518 Main St., West Yarmouth, 508-771-6060) on the Nantucket Sound side of Yarmouth. Many of the rides, including several types of water slides, are giant, colorful inflatables. Nearby South Yarmouth must be the Cape Cod capital of mini-golf. It has both the gigantic frenetic Pirates Cove Adventure Golf (728 Main St, South Yarmouth, 508-394-6200, piratescove.net , and the truly strange Skull Island Sports World (934 Main St., South Yarmouth, 508-398-6070), where skull-themed golf is augmented by a driving range, go-kart track, batting cages, and—in case you didn't get hit enough in phys-ed dodgeball—a kickball cage that bombards you with balls you're supposed to kick. (Actually, it's a good way to practice soccer moves.)
All this exercise works up an appetite. For supper, try nearby Skippy's Pier 1 (17 Neptune Lane, South Yarmouth, 508-398-9556) which serves classic linguine and clams and lots of bottled beers. The marina view from the deck just doesn't quit.