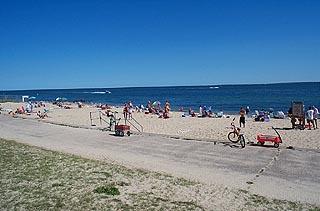 Travel……no matter what it costs…it is still cheaper then A Psychiatrist….and summer vacations Cape Cod are the best!  White sandy beaches, quaint seaside villages, local fresh seafood restaurants, dynamic shopping, historic antique hunting grounds, some of the best fishing spots that will make memories or a few good stories at least, and so many of the finest golf courses west of Scotland…….Cape Cod has it all…Houses, cottages,condos,apartments, 1-9 bedrooms, $1000 a week to $15K a week. Luxury homes , executive homes, or a simple get away on the beach. Great places for a single person or a small family or maybe a gathering of the family from far away places….
Picture this day….waking up at 7AM..jump on a ferry to the island of Nantucket, enjoy 2 hours of dancing waves, cocktails, and the fastest tan you ever thought possible. Debark to a fairytale land with interesting little shops welcoming you and local  restaurants offering you a well earned breakfast (fruits,coffee, scrambled eggs, bacon sausage, and buttermilk pancakes). Now off to a local beach for some surfing and lounging on the sand wondering why you took so long to experience this scenario…ok off to the shops for antique hunting or just a small sweet memory of your Summer Vacation on Cape Cod. Lunch at a piraty seaside restautant with local fare…stuffed quahogs, calm chowdah, and fish and chips or maybe a few oysters dipped in a spicy coctail sauce and a libation of choice. Back on the boat to the main Island (Cape Cod) strut your tan down the village Main St as you shop for that perfect outfit for celebrating the sunset tonight. Dinner at a fancy or seaside restaurant with local fare and the sounds of waves crashing on the shores…Lobsters of course with lots of butter and corn on the cob surrounded by steamers and the complete basket of a Cape Cod Clam bake. Dancing under the stars….karaoke….or just relaxing doing the people watching thing. HOME….Grab a book or a writing pad and start your own book on the deck or porch of your summer vacation rental, breath in that salty ocean air, close those eyes and dream of what tomorrow holds is store for you….Golfing adventures? A day lost in the rivalry of Provincetown Whale watching?..or maybe just a relaxing beach day with the kids… Your choice…your vacation…make it special make it a go-to memory.
My Conclusion:
Now is the time to experience those long awaited and earned Summer Vacations on Cape Cod. Check our website www.capecodusarealestate.com or call us directly 508 428 4440 ask for Carol. She has been dovetailing the perfect summer vacations on Cape Cod for families for over 15 years and loves making sure that your priorities come first. Ahoy there… Cape Cod is waiting!