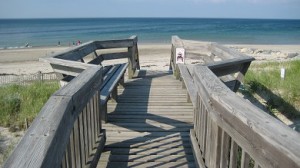 So this is the year that you have decided that Cape Cod has the Perfect Summer Vacation Rentals on Cape Cod for your get away! Good decision! With so many gorgeous locations to choose from Cape Cod offers that picturesque 1 Bedroom Cottage Rental where you can lull your days away by the ocean waves and wiggle your toes in the sandy beaches, to a grandiose mansion with tennis courts, pools and the beloved sea at your beck and call.
The seagulls, the whales, the multitude of fish and the turtles are all planning on showing up for your summer vacation on Cape Cod. Quaint shops are dusting off their counters piling them with local clothing to take back with you as memories of your time here. Restaurants are gearing up and changing their menus to accommodate fresh seafood from our local fishing spots…lobsters…clams…little necks…oysters… all pearls from the waters that we call home.
The clouds are disappearing and the Sun is heating up just for you…..Bring your kayaks and canoes…your jet skies and your sailboats and if fishing is your thing then by all means Bring that boat!..if not…maybe golfing or antiquing…or just lounging in a local pub people watching…..Cape Cod is an eclectic mixture of the new and the old from all parts of this universe …villages with brick walkways…modern Malls with all you could desire….or Historic areas including a great trip down Route 6A to Provincetown for the much desired WHALE WATCH!.. Provincetown is the farthest point in the ocean on the East Coast and Cape Cod is only 1 hour long from tip to stern for that all needed day trip….Sand dunes and the warm waters and salty air is calling you.
So make this the best Cape Cod Summer Vacation ever and use one of our many Summer Rentals for the vacation of a lifetime. Bring lots of suntan lotion and Beach towels…cameras ….and just think….maybe it just might be that opportune time to write that book that has been in your head for ages….
Be the Captain of your Summer Vacation Rental on Cape Cod….! So many more to choose from at Summer Vacation Rentals On Cape Cod.