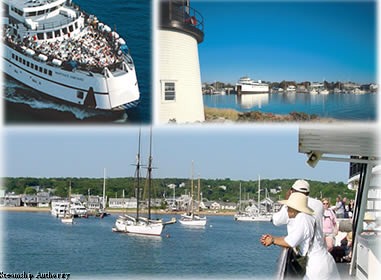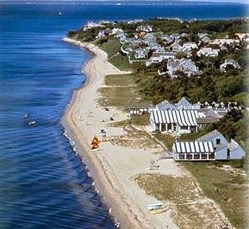 Picture this – Sand dunes-bonfires-sparkling stars-windswept waves- and YOU – all in a summer cottage rental on Cape Cod. Cozy and delightful, it offers you peace and satisfaction. Close to the ocean, feet in the sand and a wet bathing suit on the clothesline, BBQ's galore with wonderful aromas coming from all of the nearby back yardsthat surround you. A rose Covered cottage by the sea is just waiting for your giggles. Build a sand castle in the dunes or fall asleep to the sound of ocean waves in your hammock swaying on the front porch in the afternoon sun.  Maybe it is time to write that book while you wile away the hours in your Adirondack chair on the sandy shores at your summer cottage rental on Cape Cod.
 EXPLORING THE SURROUNDING AREAS FROM YOUR SUMMER COTTAGE RENTAL ON CAPE COD.
 Ever been on a ferry? Ever windsurfed? Ever cooked a fresh lobster on the sand at the ocean's Edge? Ever kayak or canoe in beautiful natural marshes that are the habitats for blue heron and Mother Nature at her Finest? Ever visited an aquarium that showcases all of the sea life that the Cape Cod waters have to offer  Find your summer Cottage Rental on Cape Cod and you can do it all! After a long day trip to the Islands of Nantucket or Martha's Vineyard shopping for unique memories, come back to paradise and relax near your fire pit and BBQ your favorite steak or swordfish! Cape Cod has so much to offer that you will return every year to re-experience your dreams over and over again. Every visit is an adventure and a cottage is the perfect way to experience the great outdoors. Contact one of our agents that will gladly assist you in finding that little heaven by the sea.