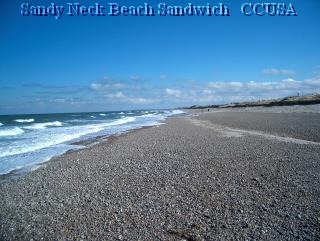 Circle by the Sea returns for its 37th summer season on June 14. The summer monthly camp fire
and musical gathering at Sandy Neck Beach will open from 7 to 10 PM with a musical song circle
featuring Karen Woodhall, David Jackson and friends.
Future events include musical entertainment by singer songwriter Dawna Hammers on July 12;
Jackson Gillman, the Standup Chameleon, with storytelling and original music with Ron Williams on
August 16; and a music song circle and jam featuring Kathleen Healy on September 13.
Open talent is also welcome. Circle by the Sea is a family event for all ages. Participants should
bring their own beach chairs, a flashlight, piece of firewood, non-alcoholic beverage, drums, and
instrument. Marshmallow toasting around the campfire is part of the celebration. A $5 donation is
suggested. Rain cancels the event. Call 508-563-6647 if the weather is in question or check the
event's Facebook page.
Jun 7, 2019
Home / Arts & Entertainment
Enterprise Newspaper
6/13/2019 Circle By The Sea Returning To Sandy Neck | Arts & Entertainment | capenews.net
https://www.capenews.net/arts_and_entertainment/circle-by-the-sea-returning-to-sandy-neck/article_b41d6864-5111-5d3f-afad-53535758a55f.html?fbclid=IwAR3kdBML7NoTTQpebksdU9zTJcoMG3q4oO2ILxACch7pNkY9-Ih2MeaJtDQ